LOCAL GOVERNMENT
Village Board
The Hordville Village Board meets on the second Wednesday of each month at the Hordville Community Hall.
Current board members are:
Rod Blase (Village Board Chairman)
Carla Fowler (Licenses)
Rob Anderson (Treasurer)
Matt Means (Streets)
B.J. Blase (Parks)
Other village employees currently serving Hordville are:
Scott Simonsen (Clerk)
Scott and Laura Simonsen (Hall & Event Center maintenance)
Scott Simonsen (Water)
FIRE AND RESCUE
Hordville Fire Department and First Responders
In the event of any emergency dial 911 and ask for assistance. The village of Hordville and surrounding fire district is served by the Hordville Volunteer Fire Department.
The village does not have a transporting ambulance service but dialing 911 will dispatch the Hamilton County Ambulance Service for transport to a hospital. 
CHURCHES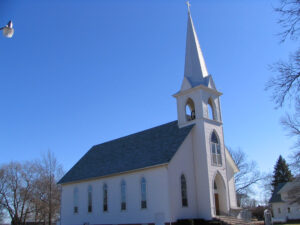 Fridhem Lutheran Church
The Fridhem Lutheran Congregation was organized in 1880. This congregation sold most of the land that originated the town of Hordville. The original church, built in 1880 was later moved to its present location on Main St. The current Fridhem Lutheran Church built in 1908 stands tall next to the Hordville Park.
Sunday School 10:00 a.m
Worship Services 11:00 a.m.
Jan Anderson – PMA
Libby Florian – PMA
Church Phone – 402-757-3385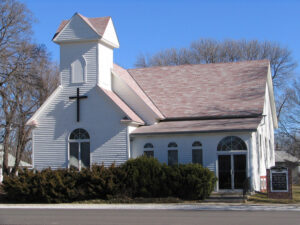 First Baptist Church
The First Baptist Church was organized on December 18, 1878, two miles east of Hordville. They held their meetings in a schoolhouse until 1886 when a church was built. In 1920 this building and the parsonage was moved to Hordville.
Ford Shenk – Lead Pastor
Church Phone – 402-757-3318
ORGANIZATIONS
Lions Club – The Hordville Lions Club was organized in 1980. The Club is a service organization for the Hordville community. The Hordville Lions club is a part of Lions International which fights preventable blindness. Lions Club members have helped with numerous medical benefits, presented scholarships to High Plains Community School graduating Seniors and completed numerous community service projects. The club presently has 14 members. Anyone over 18 is welcome to join.
For more information contact:
Rich Person 402-757-3282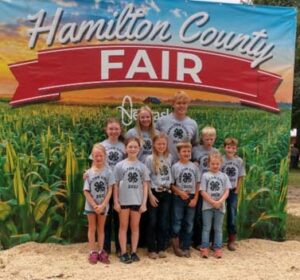 4-H – The Busy Beavers 4-H Club has been a part of the Hordville Community since 1954 and is the oldest active 4-H club in Hamilton County. 4-H offers a wide range of projects and activities for children ages, 5 – 19. The goals of 4-H are focused towards helping youth develop competency in their projects, confidence in themselves, connections with their community, and sound character.
For more information, contact:
Sherri Wert 402-757-3244